September 14, 2017 at 4:46 pm
#819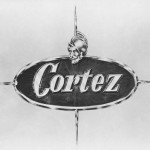 Moose
Keymaster
Hey Tor! The cup at the bottom of the shifter provides grease to the throw-out bearing. It would be a good idea to check there is grease in it and give it a turn to be sure the throw-out bearing is greased.
Otherwise, I would adjust the clutch cable as described in the manual and see if that helps.
I agree with your analysis about it not likely being synchros.
Moose