July 18, 2017 at 3:16 pm
#786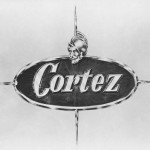 Moose
Keymaster
Lonnie, I just posted a test ad again myself. Just numbers for price, no punctuation. I have had no problem doing it this way. If you are doing it this was, and your ad is being rejected because of the price, the only thing I can think of is that your browser is the problem. BTW, I use Chrome for my browser.
Please keep in mind that while I own and operate this site, I do not allow any outside advertising or make money from it. All of the costs and energy to keep the site going are my own. I am a Cortez Owner, not a coder or web designer. I cannot solve every problem that arises from it.
If I recall, I posted the ad for you, which I am willing to do for anyone having problems.
Moose