March 31, 2017 at 10:48 am
#734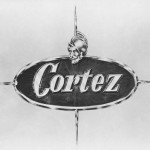 Moose
Keymaster
Hey Steve! My guess is that the problem is with the wheel cylinders and not the hydrovac brake booster.
The wheel cylinders are cast iron and are prone to pitting and corrosion. Eventually, due to moisture that builds in the brake lines they will corrode and leak (especially during longs periods of non-use). This is typically why your brake fluid is also low.
The brake booster simply does what it's name implies, and gives a boost to your braking power. When it fails, it will take more effort on the brake pedal to stop.
Moose